About me
If you're looking for a freelancer with a quirky writing style, then I'm your guy. I love crafting articles on Thailand, and I'm keen to leave your readers with something interesting to mull over.
Whether the copy is travel- or sales-related, my posts will entertain and educate your audience.
I'm a big fan of independent travel. My soft spot for venturing out on my own has taken me to more than 30 countries across four continents. I adore nature, jaw-dropping sceneries, quiet settings and the local colour.
What's in it for you if you hire me?
Based on personal experience with locals and conversations with nature, I create authentic travel pieces with a dash of humour. It's my passion to write first-person narratives in the past tense, but I can also craft destination guides or focus on 'you' if that's the angle you like.
I'll help you increase traffic to your website, which will expand your brand's reach and engage new audiences. My quirky stories have a point and will lead readers into your sales funnel where you can convert them into paying customers.
I understand that meeting deadlines is important to you; you'll never have to chase me up. I can save you time and will deliver according to your editorial requirements, often ahead of time and always error-free. I put my heart and soul in my work.
'We write to taste life twice, in the moment and in retrospect.' - Anais Nin.
Travel Experience
Check out my clips; they speak volumes ;-).
Fees and Quotes
If you're worried that your budget might be too tight to afford me, you'll be pleasantly surprised. I'm happy to tailor my services to make sure that my fees are within your budget. I typically turn around an article in a week, but if you have an urgent deadline looming over you, reach out to me and I'll see that I can get you off the hook.
Interested?
I can craft articles in both UK and US English. Check out my portfolio and the testimonials, then get in touch to discuss your project.
Email to pm@writerphilippmeier.com
Connect on Facebook or LinkedIn
Tweet @WriterPhilippM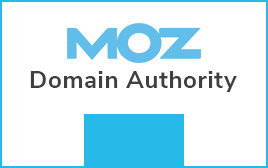 38
Translation-Related Experience
I've translated the following from German into English:
a GDPR/data protection-related website
technical content on hydrography
a piece of text on esoterism
a few pages of a handwritten diary
Fabry-related medical content
Martial arts-related video content
Here's what I've changed from English to German:
a luxury fashion site
a complex document on bio-resonance technology
website content about IT services
app-related content
travel-related text about a day trip in Germany
various tennis, squash and yoga-related product descriptions
Amazon product descriptions
a booklet for children
razor-related text
makeup remover pad text
text on LED lighting
coffee and water filter-related content
Working in another industry? Don't fret, we Swiss are rightly called sticklers for perfection. Should there be any technical terms, I'll do my research. Whatever the content you'd like me to translate, you can bank on receiving a proper translation - on time and often ahead of time.
Check out my clients' feedback on peopleperhour.com; all those who've taken the time to rate my work have awarded me 5 stars - the highest score. You can also ask me to show you some work samples so you can take a peek at the quality of my translations.
My mother tongue, which is German, and the fact that I've passed both the Cambridge CPE and the Cambridge CELTA, prove that I am a qualified English/German translator. Besides, I have that little feeling translators need when it comes to interpreting idioms and phrases.
CPE stands for Certificate of Proficiency in English. The CPE is a level C2 certificate – it proves extremely high-level proficiency in English. CELTA – which is a level 5 certificate – is the abbreviation for Certificate in English Language Teaching to Adults.
Email to pm@writerphilippmeier.com
Connect on Facebook or LinkedIn
Tweet @WriterPhilippM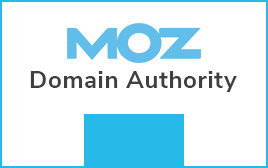 38